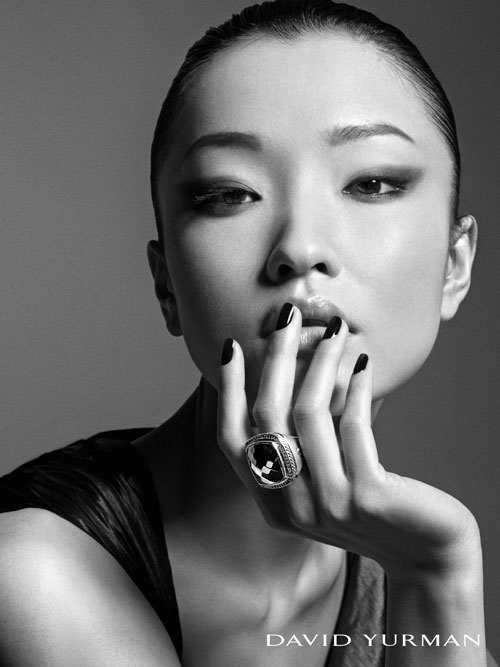 I just got back from the
David Yurman
store opening party that was held at the Mall at Green Hills. Now, as a blogger and fashion industry professional, I've been to a lot of store openings, but seriously, that one was outta control packed. Black carpet sectioned off by velvet ropes, a multitude of security guards, and a photo op station outline the boutique located above Sephora. I walked in with my Nashville Fashion Week buddy Hassan, and for the first time in about 10 years felt underdressed. I had just come from work and was sporting some Asos jeans, Frye boots, pewter tee, and ridiculously huge necklace- should have brought a fancy dress, sky-high heels, and designer handbag to change into.
I snapped a shot of the view from the other side of the mall.
That place was waaay too packed to attempt photo sessions.
The crowd was a handful of Nashville elite and powerhouses sipping on champagne, nibbling on delectable snacks, while eyeing expensive designer pieces. I'm not sure how many people crowded the store while I was there, but it was packed. We're talking Tootsie's on New Years can't move packed. I sipped a glass of champagne, somehow made my way to a counter to get a glimpse of some beautiful rings, got claustrophobic and left. (I apparently don't do well in tight, crowded spaces. Who knew!?) I wasn't there for very long, but I could tell the luxury merchandise was flying off those display cases. The jewelry was beautiful, expensive, and seemed to cater to a 30 - 60 year old target market. And although I would love to be adorned in several David Yurman rings, I realized tonight that the merchandise doesn't really speak to my design aesthetic. However, it certainly speaks to the upscale American market! Yurman is a fast growing company, selling millions of pieces per year.
Loving this DY cable wrap ring in lemon citrine for $1,900. Love it. Need it. Have to have it. (My birthday is in September....)
Also, apparently after I made my escape the Nashville Mayor gave some sort of speech (according to my friend) and a proposal went down (according to our anonymous commenter- thanks for the info). I missed the best parts :(
I shopped around the mall, my first time in about a month, bumping into friends and making very un-Amber-like impulse purchases on sky high wedges by Nine West and Steve Madden. Whatever. I needed those.